Our 2019 homeowner gift guide breaks down the best gifts for friends and family members who are selling their house this year or in 2020. We've included gift options under $25 and $50 as well as a few options for that extra special home seller in your life.
Selling your home can be overwhelming during the time of the year, so gifting them a useful present will make their holiday season and home sale merry and bright. We've compiled a gift guide for homeowners selling their house, with a ton of ideas that are both utilitarian and thoughtful.
Gifts that make every showing a showstopper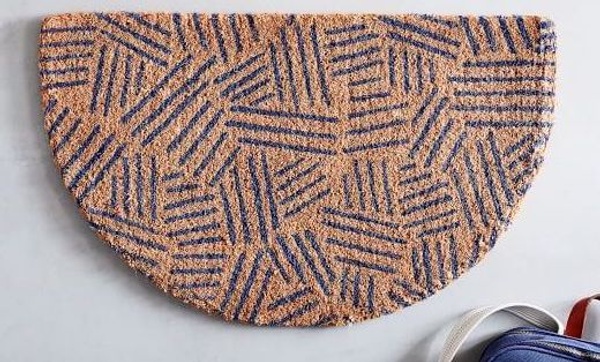 If you've never sold a home before, the showing grind can be tough. Leaving your home every weekend for hours at a time, or getting a last minute request after a long day at work week after week can be a logistical nightmare. So, is there a perfect gift out there that could relieve the pressure of showings? Or what holiday gift could actually improve a buyer's experience in your friend's home? We've included our favorite gifts from weekend activities to lifesaving on-demand services for those last minute tours.
Under $25
1. A new doormat for a warm buyer welcome. Your seller friend will really appreciate this on a rainy day, so that their buyers shoe prints don't ruin their carpet. Pictured above is a mat from West Elm.
2. Plug in air fresheners or essential oils that have a subtle, yet pleasing scent. Don't go with anything seasonal or too fragrant.
3. A to-go coffee mug to keep them caffeinated and their drink warm when they have to rush out of the home last minute.
Under $50
1. Movie passes from the coolest theater near their house. Not many people get tired of free movies, and it's a great activity for the sellers with children. Other options for day-time and family friendly activities include tickets to the aquarium, zoo or arboretum.
2. Pet boarding gift cards or subscriptions for their dogs and cats. Keeping the pets away from buyers and inspectors is crucial for a calming tour. This is also a great gift for the cooler or wet months since a dog park might be closed.
3. Weekly or on-demand cleaning services to keep their home impeccably clean. Even if they don't live in their home, keeping the house footprint and dust free helps buyers focus on the best parts of the home.
4. Paint and home improvement gift cards to Lowes or Home Depot. There might be a few holes to patch and paint, or a wall that needs a makeover. Throw a painting party to make it more fun than work, and then you'll be their favorite person ever.
The Big Gifts: $50 and above
1. A storage center gift card to help keep their house clutter-free for the potential buyers. Less is more during a showing, and removing furniture or home accessories helps a buyer imagine their life and style within the house.
2. Professional staging or home decor gift cards to Home Goods, Ikea or At Home. Homes sell 25% faster than non-staged homes, and helps the home listing stand out online compared to other houses on the market. Remind your seller to keep the styling minimal. Overdoing each room to match personal tastes can be a turnoff to some buyers. Keeping a home clean and welcoming with limited accents can make a huge difference for buyers.
Smart home accessories that increase the home value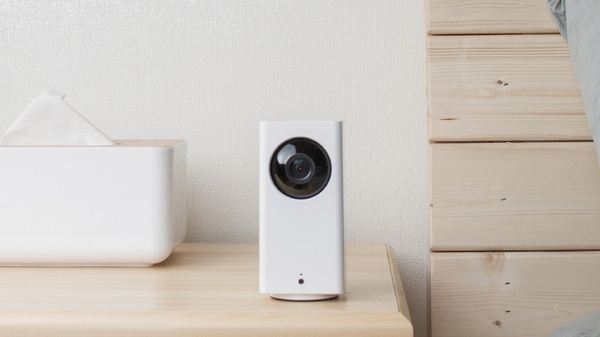 Did you know that 72% of young homeowners would pay thousands more for a house with smart home features? So gifting your brother a smart thermostat or your best friend a Ring could be a game changer for their home sale. Smart home devices are extremely useful for showings. Home sellers can turn their lights on from work, or raise the temperature if the weather cooled down unexpectedly. Help your friends and family members sell their homes for top dollar with these modern and useful smart home accessories.
Under $50
1. Smart lights and bulbs starter kit. Google, Samsung, and Phillips all offer a package that includes everything a homeowner needs to get started.
2. Instead of smart bulbs, there are also smart light switches, smart plugs, and wi-fi light strips that you can control from your smartphone.
3. Secure the home with an under $50 security smart camera that will record motion or unexpected sounds like the Wyze Cam, pictured above.
Under $150
1. Video doorbells that integrate with Alexa or Google assistant, or just a doorbell that records motion and sound with two-way audio capabilities are becoming more and more affordable.
2. Smart locks or touchscreen deadbolts with built-in alarm technology. These handy devices can be programmed with codes for the homeowners, guests, or extended family.
3. Smart thermostats to keep the home cool or warm from afar during showings. Buyers will love this feature, and your seller well feel relieved to be in control.
4. Go big with a full smart security system to record and save video in and outside of the home. This will make the homeowners feel better about having showings, as well as attract potential buyers.
Stress relief & anti-anxiety gifts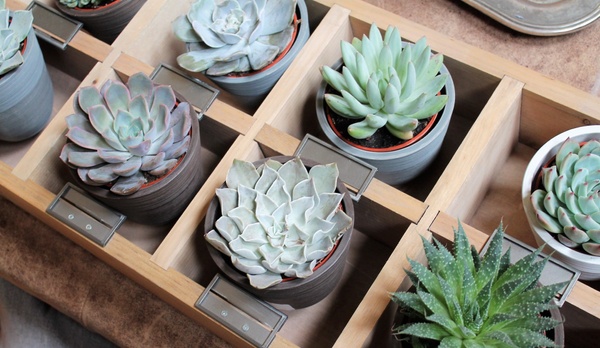 Selling a home, even when we make it simple and easy, can still be stress inducing. While a home seller might not have the extra time to go to a spa, there are a lot of great gifts that can ease the stress and worry that comes along with selling the home.
Under $25
1. A Dammit Doll to help them through a tough negotiation or disappointing inspection. This stress relief focused gift is a funny way to manage frustration. If you've never experienced slamming a Dammit Doll, you're seriously missing out.
2. A collection of succulents that are both low-maintenance and look great for showings. Consider gifting some Aloe Vera, which is a strong air purifier and is known to reduce anxiety and stress.
Under $50
1. A gift card to their favorite fitness studio or a ClassPass gift card if they like to hop around. If your friend already plans their workout into their daily routine, this gift can enhance their practice.
2. A weighted sleep mask + 60-day subscription to the Calm app. Give the gift of better, deeper sleep and 60 days of meditation and calming exercises to keep your seller feeling positive and capable.
3. Wine. A gift card or a few bottles of their favorite red, white or rosé can make any hectic time just a little bit better.
Day-to-day gifts that keep on giving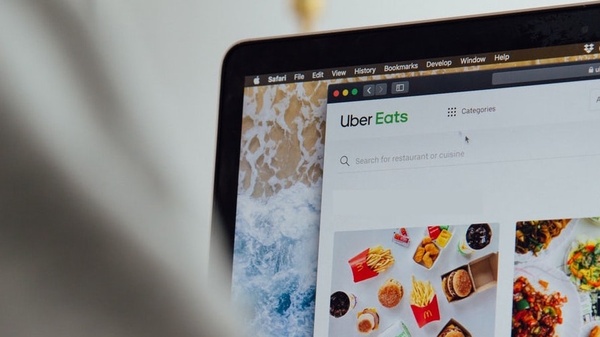 Everyday is unknown for the home seller. They could have a same day showing request come up, have to vacate the home for 5 hours during an inspection, or fix unexpected home repairs before closing. Here are some options that seem less grand, but really make a huge difference during the day-to-day of selling your home.
Under $50
1. Uber Eats, Grubhub, Postmates, DoorDash, or Favor gift card - really any on-demand delivery food service will do. Don't make cooking one more thing they need to worry about while they are trying to keep the state of their home and life together.
2. Starbucks or your local coffee shop gift cards. Keep them upbeat, caffeinated, and give them a place to hang out during a showing or inspection.
3. Kindle, Half Price Books, or Audible gift cards. Sometimes a fictional escape is just what a seller needs to chill out and enjoy their weekend afternoon waiting for the showing marathons to end.
And if you've worked with us before...
If you're a Door.com customer, then the best gift you can give is to refer your friends and family! Gift them $500 off of Door.com and you'll also earn a $50 gift card to Amazon. Refer a friend now at https://go.door.com/referral.